We think our supporters are incredible
Travelling far for treatment
Three days after her diagnosis, Diana and her parents flew to Australia for treatment.
One of our dedicated Crunchies was Ella, who got her entire community involved.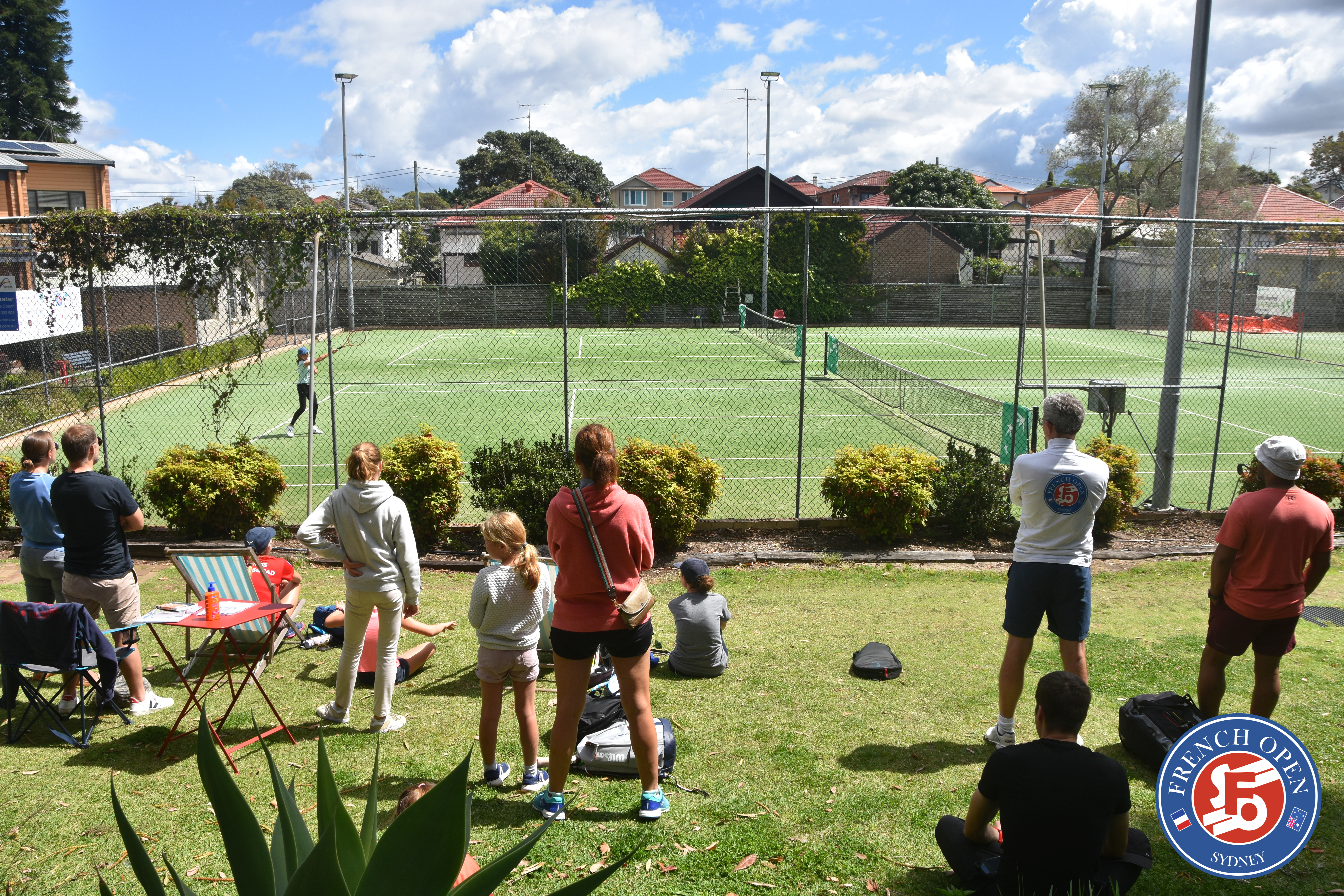 French Open Community Fundraiser
In October, the Sydney French Open was held in Kingsford. The two-day tennis tournament helps support New Caledonian families who must travel to The Children's Hospital in Westmead for their child's cancer treatment.
In August, 928 amazing people across Australia took part in Redkite's Sun Up Challenge. Participants spent the month running, rolling or strolling in support of children and their families facing a cancer diagnosis.
Every March, Redkite holds its Crunches Challenge to raise money for families facing childhood cancer. One of our wonderful 'Crunchers' is Rebecca who signed up for the crunches challenge for her four-year-old daughter, Roxy, who was diagnosed with acute lymphoblastic leukaemia in 2021.
How your passion inspires our CEO (and her daughters)
It's been 25 years since Monique Keighery volunteered at Redkite's first-ever corporate quiz event. Little did Monique know she would go on to work for Redkite – and become CEO! Today, her passion is shared by her daughters: 14-year-old Amahli and 12-year-old Zaza.
The Coles team at Bridge to Brisbane
In November 2021, almost 100 Coles team members pulled on their joggers and a Redkite singlet to take part in the annual Bridge to Brisbane fun run. The Coles team finished the race with enthusiasm and raised $16,424 to support families facing childhood cancer. Thank you Coles.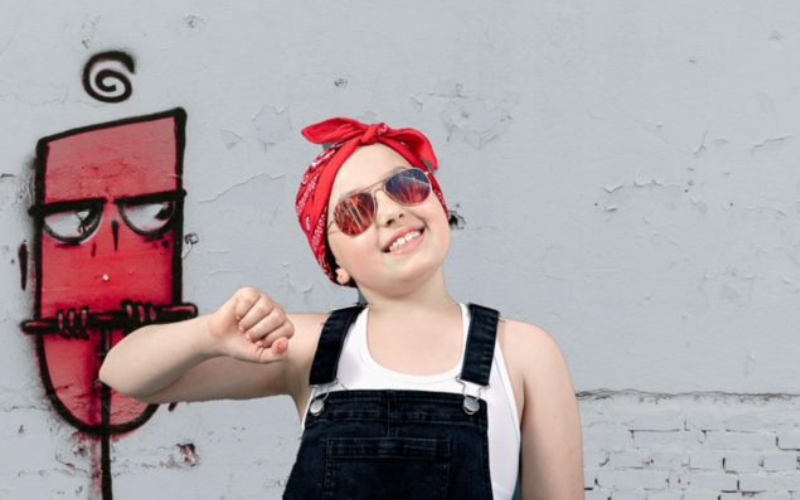 Isabella shaves her head in support of Redkite
While receiving treatment at Westmead Children's Hospital, eight-year-old Isabella shaves her head to thank those who have supported her throughout her cancer experience.
Trek for kids with cancer crosses finish line
Team Vari finish their 23 day, 740km childhood cancer awareness trek at the Royal Adelaide Hospital. Maria Topalian and Belinda Moore were greeted by family, friends and members of their daughter Natalie's treating team from the RAH, marking the end of their 23-day, 740km walk for childhood cancer throughout South Australia, which started on 1 October.
Cancer gives Kyle a reason to run
Diagnosed twice with cancer as a teenager, Kyle undertakes the notorious 4x4x48 Challenge to raise funds for Redkite. He wants to encourage children with cancer around the country to focus on something positive to help get them through their treatment and to never lose sight of their goals.
Books for Cancer: Bookworm mum raffles off best-sellers for kids with cancer
A young mother who has rediscovered her passion for reading thanks to COVID-19, is sharing her love of books to raise money for Redkite, and she's inspired a raft of best-selling authors to help her.
Border closures no barrier to childhood cancer awareness trek
Belinda and Maria had planned to walk all the way from Adelaide to Melbourne in memory of their late daughter, but when COVID-19 closed the state border, the mothers took a different path.
Trekkers to reach their peak for Redkite
Melbourne couple David and Hayley Smith-Devereux are swapping the building tops of the city for the mountain tops of the Himalayas for a cause that is close to their hearts.
Christmas lights shine for children with cancer
Snow in summer and a walk-through dome of twinkling, coloured lights are some of the hundreds of decorations making a Christmas wonderland to raise money for Redkite.
Cartoons give people a taste of a world with cancer and COVID-19
Angus Olsen, whose daughter had cancer, has teamed up with Redkite to sketch what children and families must go through every day whilst facing cancer, not just during a pandemic.